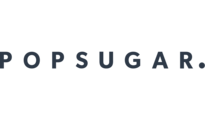 About PopSugar Studios
POPSUGAR Inc. operates internationally in Australia, Canada, France, Germany, Japan, China, the Middle East, and the UK, with offices in San Francisco, New York, Los Angeles, Chicago, and London. The company is privately held and funded by Sequoia Capital and Institutional Venture Partners (IVP). Follow us on Twitter at @POPSUGARInc and for more information about the company, visit corp.popsugar.com.

POPSUGAR is dedicated to fostering a diverse and inclusive company culture. We celebrate our differences and embrace the varying ideas, interests, and life experiences that make us who we are. As a company with a mission to inform and inspire people all over the world, we believe that employing individuals with diverse backgrounds is essential to building a successful, creative, and innovative business.
We work hard, play nice, and welcome those who do the same.
Whoever you are, You are POPSUGAR.

Current openings
No open jobs at this moment